Summer Soccer Camps
Our summer camps offer kids ages 6-14 a fun, supportive environment to play soccer, learn new skills, and make friends. High school members of our Senior Leaders Program serve as mentors and coach the younger children. Camps are each one week long and take place at sites across the city. Join us this summer for fun, friends and soccer!
What's camp like? Click here for photos from our 2016 summer program.
WEEK #1 June 26-30, Monday-Friday, 9:00am-12:00 Noon (session over)
WEEK #2 July 3-7, Monday-Friday (off July 4th!), 9:00am-12:00 Noon (session over)
WEEK #3 July 10-14, Monday-Friday, 9:00am-12:00 Noon
WEEK #4 July 17-21, Monday-Friday, 9:00am-12:00 Noon
How to Register
Registration is a 2-step process
---
COST: Starfinder is a nonprofit. We try to ensure that every child and family has access to quality summer camps, regardless of financial ability.  The full cost to Starfinder per child/per week of camp is $100. On the registration form, you will be asked to consider how much you can pay. Your contribution allows Starfinder to increase access to high quality summer programming for children in Philadelphia. 
Please follow these instructions to complete Step 2.
1. You are able to pay the full camp fee of $100 per child/per week and would like to submit payment by credit card to reserve your spot.
2. You are able to pay a smaller amount by check, cash or credit card, and you have time to stop by our facility to submit payment. We are located at 4015 Main Street, and are open during the hours of 9 am to 5 pm, Monday thru Friday.
3. Camp is scheduled to start and you just found out about us! We have slots open at our remaining camps, please feel free to come early to fill out a registration form and submit a payment.
If you have questions, please contact summer camp director, Jeanette Hibbs at jeanette@starfinderfoundation.org or 215-384-6889.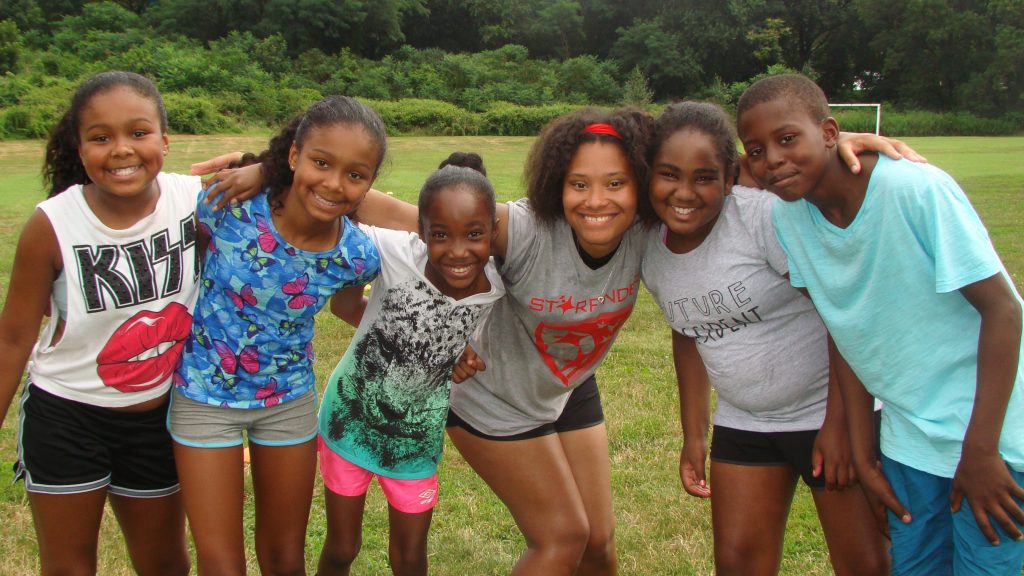 With thanks to our partners: Mastery Charter-Pickett, Helping Hands Rescue Mission and P.O.P Culture!