Our summer camps offer kids ages 5-14 a fun, supportive environment to play soccer, learn new skills, and make friends. High school members of our Senior Leaders Program serve as mentors and coach the younger children. Camps are each one week long and take place at our safe and welcoming indoor soccer facility.
What's camp like? Click here for photos from our 2017 summer program.
Available Sessions
WEEK #1: July 9-13, 2018 (closed)
WEEK #2: July 16-20, 2018 (open)
WEEK #2: July 23-27, 2018 (open)
How to Register
Registration is a 2-step process
Starfinder is a nonprofit. We try to ensure that every child and family has access to quality summer camps, regardless of financial ability. Your contribution (at any level) allows Starfinder to increase access to high quality summer programming for children in Philadelphia. While the full cost to Starfinder per child / per week of camp is $100, on the registration form, you will be asked to consider only how much you can pay. 
Please follow these instructions to complete Step 2.
I wish to pay the Full Amount (plus the credit card processing fee) by Credit Card – take me to your online payment system.
I wish to pay an amount by check, cash or credit card … please stop by our facility to submit payment. We are located at 4015 Main Street, and are open during the hours of 9 am to 5 pm, Monday thru Friday. (FYI – Check payments can also be sent via mail. Be sure to put the child's name on the memo line.)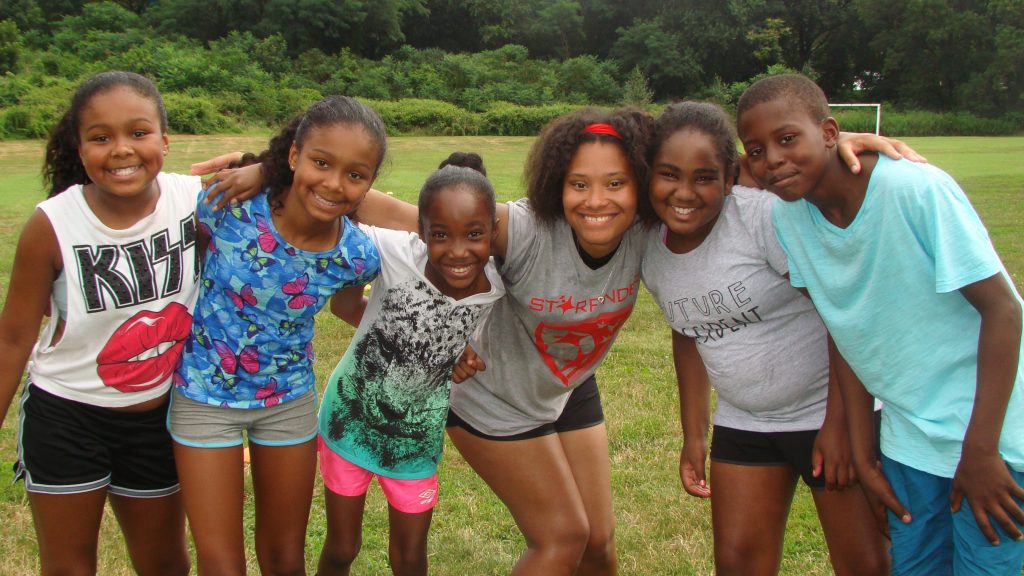 Join us this summer for fun, friends and soccer!
Questions?
Contact our summer camp director, Kate Sandy
It's the week of camp and you just found out about it? No problem!
If the session is still listed as open, feel free to come early to fill out a registration form and submit a payment.