The remnants of Hurricane Ida flooded Starfinder's field level, which includes our locker rooms, and Family Fuel food pantry.
We are still assessing the damage to our building which is a space that thousands of Starfinder's kids have called home. 
The outreach of support from our community after Hurricane Ida is overwhelming and heartwarming. We are so grateful for your concern and support.
We are heartbroken to say we will have to temporarily close our indoor soccer field and educational center until we can host our youth programs safely.
Many of you have asked how you can help.   Thank you!
We know insurance won't cover the cost of all of our damages. So right now, the best way to help is to make a direct donation to Starfinder to help us recover from this devastating flood. 
Please, click below to make sure Starfinder can continue to help Philadelphia kids realize their potential through our soccer for social change programs.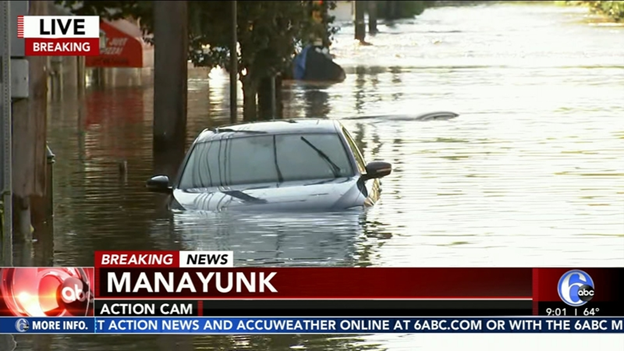 The Schuylkill River overtook the Manayunk section of Philadelphia. Click on the picture for the news story.