Playmakers Program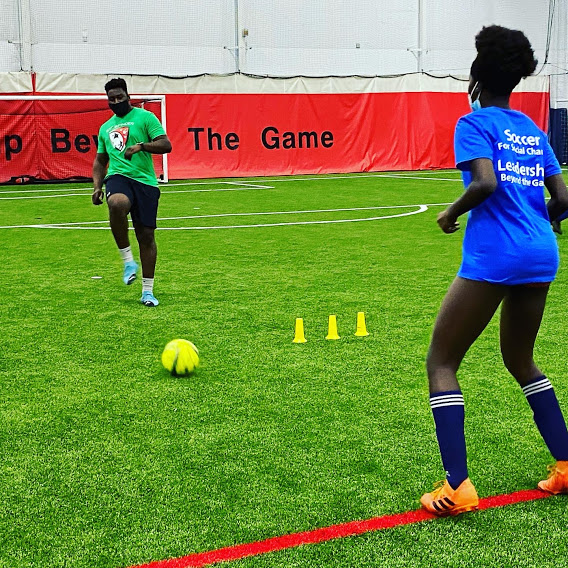 What is Playmakers?
Our Playmakers Program (formerly called Senior Leaders) is a 5-month intensive leadership program for male & female high school students in 9th-12th grade.
Students in our Playmakers Program achieve academic success, build life skills, develop healthy lifestyles, and hone their athletic skills, through an intensive, structured, after-school program that combines soccer and fitness training with academic support, college guidance, mentoring, and leadership development.
Details & Commitment:
Playmakers meets after school between 4:30-6:30 PM from October-March. Participants are assigned to one of four cohorts and each cohort has two regular program days (Mon & Wed or Tues & Thurs) and optional Fridays and weekends.
During each session, participants improve soccer and fitness skills through scrimmages, technical and tactical drills, and high-quality instruction. Along with soccer instruction, participants will also receive one-on-one mentoring, engage in leadership development, and build strong connections in a fun, challenging, and supportive community.
To fuel all this hard work, participants are provided snacks and meals every afternoon at program. Through consistent attendance and participation, participants will earn the chance to participate in leagues, tournaments, college visits, and other special events and opportunities.
Have more questions? Check out our Frequently Asked Questions .
How to Join Playmakers:
Click here to register for the 2023-2024 Playmakers season. Once your application is complete, our Programs team will contact you for next steps.
If you are interested in learning more before applications open, please email programs@starfinderfoundation.org and a member of our program team will reach out to share more information with you.
*Starfinder aims to provide the opportunity to participate in high quality sports-based youth development programs to youth with limited access.  Priority will be given to girls and teens from low-income backgrounds.