Starfinder's Senior Leaders Program offers 100 high school students per year a fun, challenging after school program that promotes physical fitness, encourages academic achievement, and offers opportunities to practice leadership skills.
And of course, we play lots of soccer!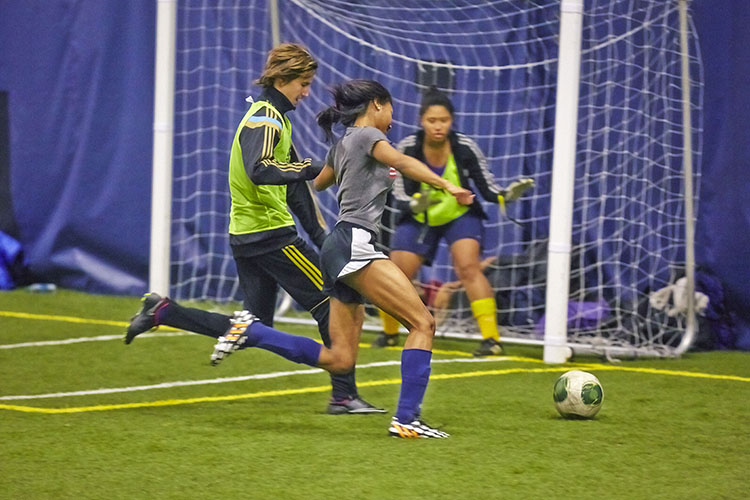 Details
The Senior Leaders Program meets after school 4:30-6:30pm from November through May at our indoor turf facility. This intensive program requires a big commitment from participants. We believe the pay-off is worth it!
Participants are assigned to one of four cohorts. Each cohort has two regular program days (Mon. and Wed. or Tues. and Thurs.) and two or three Friday sessions per month.  Through consistent attendance, students earn the chance to participate in special events, leagues, tournaments, college visits, and other special opportunities.
For more about what happens in programs, click here.
One-on-one support from Coach-Mentors, a strong culture of community, and daily opportunities to speak up help Senior Leaders find their voices, pinpoint their goals, and challenge themselves to excel.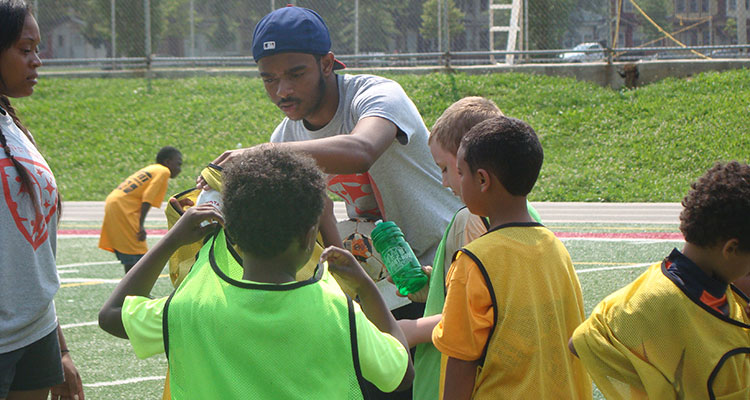 Who Can Participate
The Senior Leaders Program is for male and female high school students. Some soccer experience is encouraged but not required. The most important quality is a willingness to commit to the whole program.
*Priority will be given to individuals whose family qualifies as low income under the National School Lunch Program guidelines.
If you are interested in learning more about our Senior Leaders program or have questions about enrollment, please contact kate@starfinderfoundation.org.  Check out our Frequently Asked Questions as well!
Interested in joining next year?
Complete a Senior Leaders Program Interest Form and we will be in touch with more information.
Once accepted to the Senior Leaders Program, a program staff member will contact you and work with you to complete the application process. At that time, you will need to submit the following materials and program fee to participate in the Senior Leaders Program.
       Waiver, Indemnification and Release by Parent or Guardian of Minor Child
Expectations for Senior Leaders Program Participants-Parental Commitment
$40 Commitment Fee* (cash, check, credit card accepted)
*There is a one time Commitment Fee of $40 to participate in the Senior Leaders Program. However, Starfinder does not want this fee to be a barrier to participation. Please talk with one of our staff members if you are not able to pay the $40 commitment fee and would like to pay a reduced cost.