Team
Starfinder Foundation forms a supportive family of mentors, coaches, caring adults, and teammates around each young person. Some are volunteers. Some are staff members. Here are the key players that keep our team together.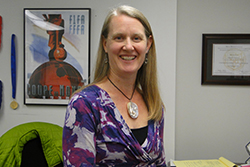 Heidi Warren
Executive Director
Heidi drives Starfinder's overall strategic vision. She joined the organization in 2002 as our Chief Operating Officer and later served as our Deputy Director, bringing with her over twenty years of experience in nonprofit management and leadership.
Prior to her role at Starfinder, Heidi strengthened nonprofit arts, educational, and social service organizations throughout Philadelphia as an independent consultant. She also worked for the Village of Arts and Humanities in North Philadelphia for 10 years, where she helped the founder develop the fledgling organization into an internationally recognized model for building community through art.
Heidi's mission is to help nonprofit organizations thrive by developing and implementing practices that clarify their purpose, advance the institution's integrity, promote shared vision, and encourage responsible action.
She holds a BA in Growth and Structure of Cities (urban studies) from Haverford College and a Certificate in Executive Leadership from Bryn Mawr College's Nonprofit Executive Leadership Institute. As an eight-year-old, Heidi proudly played fullback for the Chocolate Chips intramural team.
heidi@starfinderfoundation.org     |    I'm a Comcast Newsmaker    |    Connect with me on LinkedIn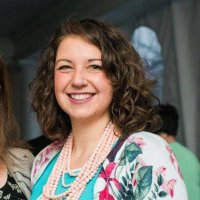 Amber Adamson
Development Director
Amber works with Heidi and the Board of Directors to financially support Starfinder's mission.  Amber joined the team in Fall of 2016.
Amber has over fifteen years of experience working in Philadelphia area nonprofits, mostly in youth development.  She has previously worked for Big Brothers Big Sisters, Students Run Philly Style and Providence Animal Center, with a history of developing and growing fundraising programs.
Amber holds a Master's in Public Administration from the University of Pennsylvania where she received the Fels Award for Commitment to Community and Public Service and was a Chair of the Student Advisory Board. She also received a degree in Education and English Literature, a concentration in Women's Studies, and PA Secondary Teacher's certification from Swarthmore College.
amber@starfinderfoundation.org    |    Connect with me on LinkedIn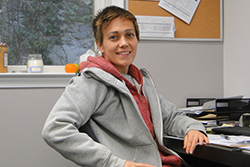 Jeanette Hibbs
Program Director, Soccer & Staff Development
Jeanette is responsible for the design and oversight of all soccer and "on the field" program activities. She manages part-time program staff and volunteers and leads the design and implementation of their recruitment and training. Jeanette joined the Starfinder team in April, 2008 after supporting the programs as a volunteer for several months.
Jeanette was a member of the Temple University Women's Soccer Team from 1999 to 2002 and graduated with a BA in Business Administration. Following graduation, Hibbs played semi-professional soccer from 2003 through 2006 with the Hampton Roads Piranhas (2003 W-League Champions) and Philadelphia Liberty. Jeanette's coaching experience includes serving as a volunteer coach with the Temple University Women's Soccer Team in 2004 and as a Program Coach for the Black Women in Sport Foundation in 2001 and 2002. From 2003 through 2005, Hibbs also coached at the club level for teams in both Pennsylvania and Virginia. Prior to joining Starfinder full-time, Jeanette was an Accountant for SunGard Higher Education and QC Laboratories. She holds an NSCAA Advanced National Diploma for coaching.
jeanette@starfinderfoundation.org    |    Connect with me on LinkedIn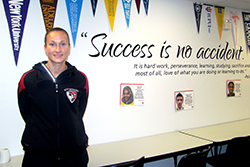 Samantha Swerdloff
Director of Programs
Samantha works with Jeanette to oversee our Senior Leaders program. She also serves as our facility manager, handling rentals and ensuring our building stays in great shape.
Samantha is an experienced coach, teacher, and dedicated youth development professional. A proud member of the Starfinder team, Samantha has spent the last 14 years working with young people in California, New York, New Jersey, and Pennsylvania.  She believes in the power of play to change the trajectory of young people's lives and is deeply committed to the notion that every child deserves the chance to participate in sport. She recognizes the transformative potential of engaged young people in their communities and approaches her time with players as a great opportunity to teach life skills.
As a player, Samantha played Division 1 collegiate and semi-professional soccer. She has bachelors degrees in History and American Studies, as well as a master's degree in Urban Planning and Community Development from Rutgers University. Samantha's academic research focused on urban equity, distributive justice, power dynamics, and participatory planning. She holds an NSCAA Premier Diploma for coaching. She hails from the great state of New Jersey by way of Oakland, California.
samantha@starfinderfoundation.org    |    Connect with me on LinkedIn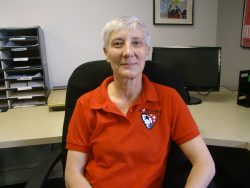 Kathy Stepkowicz
Business Services Manager
Kathy works closely with Heidi to support the organization's daily operational needs, such as – keeping the books, managing the office, optimizing the IT infrastructure, along with countless other duties. Kathy also spearheads Starfinder's communications efforts and supervises volunteers to provide additional behind-the-scenes support.
Kathy brings 20+ years of corporate experience to the non-profit world. Through a balanced blend of corporate and non-profit experience, she helps non-profits improve their operational effectiveness and more efficiently achieve their mission and goals.
An alumni of Drexel University (BA) and Chestnut Hill College (MA), Kathy is a life-long learner as well as a life-long athlete.
kathy@starfinderfoundation.org     |     Connect with me on LinkedIn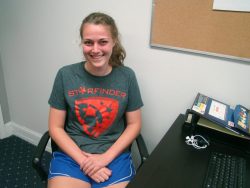 Amanda Bosworth
Coach Across America Service Member
Amanda will be giving one year of service through the Coach Across America program, working full-time in our Senior Leaders Program. Her duties include leading recruiting efforts, assisting in special events and developing, coordinating and managing Starfinder annual alumni events. Amanda graduated from Swarthmore College in 2016 with a B.A. in Political Science with minors in Public Policy and Computer Science. She was also a member of the Swarthmore Women's Soccer Team for all four years. Amanda is from Escondido, CA and has been playing soccer since elementary school.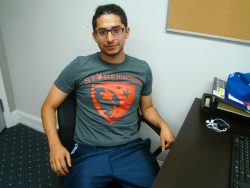 Samuel Ortiz
Coach Across America Service Member
Samuel (Starfinder '13) joins Amanda in giving a year of service through Coach Across America. He is working part-time for one year in the Senior Leaders Program. His duties include helping recruit program participants, run warm-ups, coordinate program sessions, and collect and manage program data. Samuel played soccer all four years of high school and also played for 10 years with Feltonville SC and three years with United German Hungarians. He is currently a student at Drexel studying Animation and Visual Effects with a minor in Screenwriting.
Board of Directors
Walter W. Buckley
- Chairman & CEO,
Actua
David Lucabeche
- District Manager, Eastern Mainline/Bucks West,
Wells Fargo Bank
Wendy Palmer - Executive Director, The Russell E. Palmer Charitable Trust
Bill Rouse - Principal, Rouse Corp.
Board Member Emeritus
Bruce Earle - General Partner, Rosedon Holding Company