Team
Starfinder Foundation forms a supportive family of mentors, coaches, caring adults, and teammates around each young person. Some are volunteers. Some are staff members. Here are the key players that keep our team together.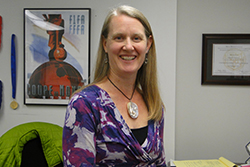 Heidi Warren
Executive Director
Heidi drives Starfinder's overall strategic vision. She joined the organization in 2002 as our Chief Operating Officer and later served as our Deputy Director, bringing with her over twenty years of experience in nonprofit management and leadership.
Prior to her role at Starfinder, Heidi strengthened nonprofit arts, educational, and social service organizations throughout Philadelphia as an independent consultant. She also worked for the Village of Arts and Humanities in North Philadelphia for 10 years, during which time she helped it develop from fledgling organization to internationally-recognized model for building community through art.
Heidi holds a BA in Growth and Structure of Cities (urban studies) from Haverford College and a Certificate in Executive Leadership from Bryn Mawr College's Nonprofit Executive Leadership Institute. As an eight-year-old, Heidi proudly played fullback for the Chocolate Chips intramural soccer team.
heidi@starfinderfoundation.org     |    I'm a Comcast Newsmaker    |    Connect with me on LinkedIn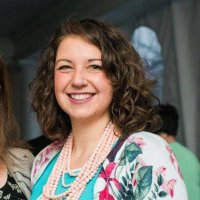 Amber Adamson
Development Director
Amber works with Heidi and the Board of Directors to match donor interests with Starfinder's mission.  Amber joined the team in Fall of 2016.
Amber has over seventeen years of leadership in Philadelphia area nonprofits, including Big Brothers Big Sisters and Students Run Philly Style. Most recently, she led a $2.75M Capital Campaign for Providence Animal Center.
Amber holds a Master's in Public Administration from the University of Pennsylvania where she received the Fels Award for Commitment to Community and Public Service and was a Chair of the Student Advisory Board. She also received a degree in Education and English Literature, a concentration in Women's Studies, and PA Secondary Teacher's certification from Swarthmore College. Amber is an active member of AFP-Greater Philadelphia Chapter and Co-Chairs the Program Committee. A life-long athlete, she embraces the sports-based youth development philosophy of  sport for social change.
amber@starfinderfoundation.org    |    Connect with me on LinkedIn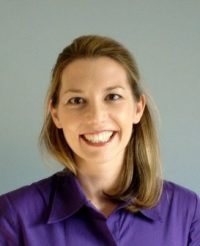 Kate Sandy
Director of Youth Services
As Director of Youth Services, Kate has responsibility for ensuring the effective administration of Starfinder's programs. In addition, she manages the recruitment and hiring of program staff and volunteers and oversees the academic support and college guidance elements of the high school program.  Kate works in close partnership with Samantha, the Director of Programs, to strategically develop Starfinder's programs to achieve maximum impact, according to the organization's mission, vision, and strategic goals.
Kate is a Licensed Clinical Social Worker with 16 years of experience in both direct practice and administration. Her clinical practice experience focused on trauma-informed, strength-based approaches. Kate also brings with her extensive knowledge of non-profit administration with skills in fundraising, grant writing and management of private and government funded programs. As a result, Starfinder's programs benefit from her highly-skilled understanding and balancing of both the clinical and administrative client and program needs.
In her spare time, Kate likes to run (she's completed 8 marathons) and enjoys making and decorating cakes.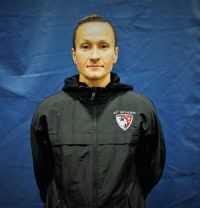 Samantha Swerdloff
Director of Programs
Samantha (Coach Sam) has primary responsibility for guiding and overseeing program implementation. This includes developing Starfinder's coaching philosophy, training and supervising coaches and assistants, designing curriculum, coordinating player development, supervising the mentoring program, and providing direct coaching and mentoring support to program participants. Sam works in close partnership with the Director of Youth Services, Kate Sandy, to strategically develop Starfinder's programs to achieve maximum impact, according to the organization's mission, vision, and strategic goals.
Samantha is an experienced coach, teacher, and dedicated youth development professional. Samantha has spent the last 15 years working with young people in California, New York, New Jersey, and Pennsylvania.  She believes in the power of play to change the trajectory of young people's lives and is deeply committed to the notion that every child deserves the chance to participate in sport. She recognizes the transformative potential of engaged young people in their communities and approaches her time with players as a great opportunity to teach life skills.
As a player, Sam played Division 1 collegiate and semi-professional soccer. She has bachelors degrees in History and American Studies, as well as a master's degree in Urban Planning and Community Development from Rutgers University. Sam's academic research focused on urban equity, distributive justice, power dynamics, and participatory planning. She holds an NSCAA Premier Diploma for coaching. She hails from the great state of New Jersey by way of Oakland, California.
samantha@starfinderfoundation.org    |    Connect with me on LinkedIn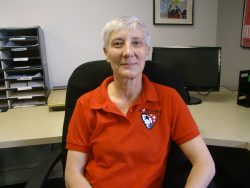 Kathy Stepkowicz
Business Services Manager
As Starfinder's Business Services Manager, Kathy tackles a wide array of dynamic issues, often focusing on changes and adjustments to underlying business services and expertly communicating the analysis and handling of the challenges. Focusing on business trends, forecasting and budgeting, Kathy brings both quantitative and analytic support to decision-making, enabling the Leadership Team at Starfinder to feel secure that all proper options have been evaluated appropriately and that suitable goals and objectives have been set to maximize the organization's infrastructure and operations.
Kathy brings 20+ years of corporate experience to the non-profit world. Through a balanced blend of corporate and non-profit experience, she helps non-profits improve their operational effectiveness to more effectively achieve their mission and goals.
Kathy is an alumni of Drexel University (BA) and Chestnut Hill College (MA). Kathy is not only a life-long learner but a life-long athlete as well, currently enjoying hiking and biking as her leisure time activities.
kathy@starfinderfoundation.org     |     Connect with me on LinkedIn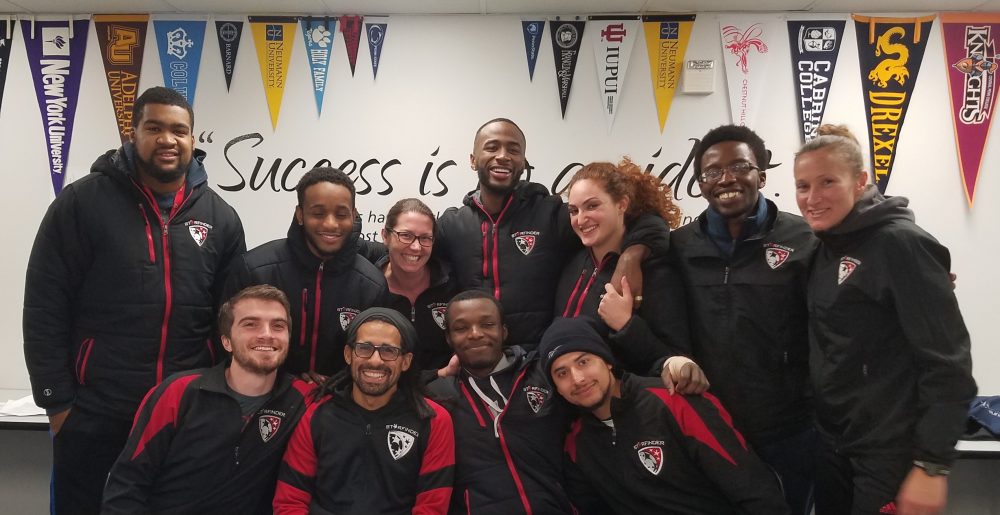 Program Staff
Starfinder Directors, Up2Us Coaches, and Coach-Mentors.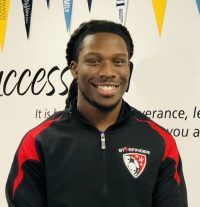 Le'Ron Dudley
Up2Us Competition Coordinator
Le'Ron attended Neumann University and graduated with a BA in Liberal Arts & Sport Communication. He is currently pursuing his Master's in Sport Business at Neumann University as well. He played one collegiate season of soccer and three years of college rugby. His goals are to use his passion for sports to help enhance the lives of others, and to ensure that it has a positive impact on the lives it reaches. Le'Ron will be giving one year of full-time service as the Competition Coordinator through the Up2Us Americorps coaching program. In his spare time he enjoys reading and watching the Eagles and Sixers.
Robert Keefrider
Up2Us Outcomes Coordinator
Coach Robby will be giving one year of service through the Up2Us Americorps coaching program, working full-time as the Outcomes Coordinator. His duties include coordinating data collection plans to track participant successes, planning and facilitating recruiting efforts, and supporting daily program activities. Robert graduated from the University of Connecticut in 2016 with a B.A. in English. Robby has penchant for unique facial hair and is a Manchester City fan.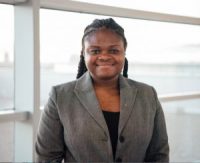 Da'Sha Prescott-Moore
Up2Us Culture Coordinator
Da'sha (a.k.a. Coach Day) will be giving one year of service through the Up2Us Americorps coaching program, working full-time as the Culture Coordinator. Her duties include planning college trips, community service events and professional workshops, overseeing Youth Council, and mentoring a group of high school students. Da'sha will graduate from Syracuse University (December 2018) with a BA in Sports Management.
She is a life-long athlete who is dedicated to helping other athletes in any capacity.
Board of Directors
Board Member Emeritus
Bruce Earle - General Partner, Rosedon Holding Company