Team
Starfinder Foundation forms a supportive family of coach-mentors, teammates, staff and Board Members around each young person. Here are the key players that keep our team together.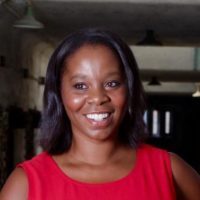 Andrea Rodgers
Executive Director
At Starfinder, Andrea drives overall strategic vision and fundraising, serves as our public voice and thought-leader and works with our Board of Directors to increase the reach of Starfinder's internationally recognized, best-in-class model of Soccer for Social Change. 
Throughout her career, Andrea has promoted social change through a commitment to innovation and equity. A lover of Philadelphia and sports for youth development, Andrea will continue her focus on improving outcomes for our most vulnerable population. 
Before arriving at Starfinder in Fall 2020, Andrea worked with a number of prominent non-profits working to address both human and animal well-being.
"Now, more than ever, it is critical that we strategically invest in the future of our community. I believe that we need to focus on the most vulnerable members of the next generation, in order to make strides toward a more equitable community for all youth and Starfinder has been a tremendous leader in that work. I am eager to build upon the successes and strength of Starfinder's programs and optimize the potential to impact change."
Andrea holds a BA in Business Administration with a concentration in Marketing Communication from Drexel University's LeBow College of Business.  She is a certified ZumbaTM instructor and is active in local Philadelphia recreational sports leagues.  Andrea serves as a volunteer for Covenant House and ArtWell.
andrea@starfinderfoundation.org     |    Connect with me on LinkedIn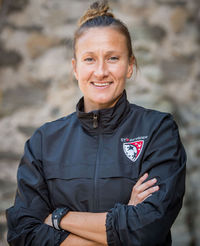 Samantha Swerdloff
Director of Program Development
Samantha (Coach Sam) has primary responsibility for guiding and overseeing program implementation. This includes developing Starfinder's coaching philosophy, training and supervising coaches and assistants, designing curriculum, coordinating player development, supervising the mentoring program, and providing direct coaching and mentoring support to program participants. Sam works in close partnership with the Director of Program Operations & Evaluation, Kate Sandy, to strategically develop Starfinder's programs to achieve maximum impact, according to the organization's mission, vision, and strategic goals.
Samantha is an experienced coach, teacher, and dedicated youth development professional. Samantha has spent the last 17 years working with young people in California, New York, New Jersey, and Pennsylvania.  She believes in the power of play to change the trajectory of young people's lives and is deeply committed to the notion that every child deserves the chance to participate in sport. She recognizes the transformative potential of engaged young people in their communities and approaches her time with players as a great opportunity to teach life skills.
As a player, Sam played Division 1 collegiate and semi-professional soccer. She has bachelors degrees in History and American Studies, as well as a master's degree in Urban Planning and Community Development from Rutgers University. Sam's academic research focused on urban equity, distributive justice, power dynamics, and participatory planning. She holds an NSCAA Premier Diploma for coaching. She hails from the great state of New Jersey by way of Oakland, California.
samantha@starfinderfoundation.org    |    Connect with me on LinkedIn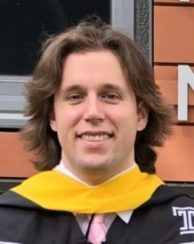 Zach Porter
Program & Events Coordinator
As the new Program & Events Coordinator, Zach (Coach Zach) works in close partnership with Samantha, the Director of Program Development, to implement Starfinder's soccer for social change programs to achieve maximum impact, according to the organization's mission, vision, and strategic goals.
Zach has previously served as an Americorps member from 2019 to 2020.  Zach assumed the roles of Outcomes Coordinator and Coach Mentor where he assisted the programs staff with data collection, program recruitment, and practice planning.
Zach recently completed a Master's program at Temple University in their School of Sport, Tourism, and Hospitality Management and earned a degree in Sport Business with a concentration on Analytics.  Prior to his studies at Temple, Zach earned Bachelor's degrees in Economics and Exercise Science & Sport Studies at Rutgers University graduating in 2017.  
Zach is a life-long soccer player and enjoys how the game, and sports in general, can be a major impact on how young people shape their futures. Zach is interested in providing opportunities for people of all ages to use sport as a vehicle to achieve personal and collective growth.
Board of Directors
Kelly Elizardo
- Director of Culture, Learning and Development,
Braskem
Kaitlin Loyal
- Vice President, Content Marketing,,
Scribewise
Ayotunde Ogunbiyi - Chief Operating Officer, AM Construction Inc.
Christopher M. Powell
- Vice President of Sales,
FIMC
Board Member Emeritus
Bruce Earle - General Partner, Rosedon Holding Company