Golazo! Girls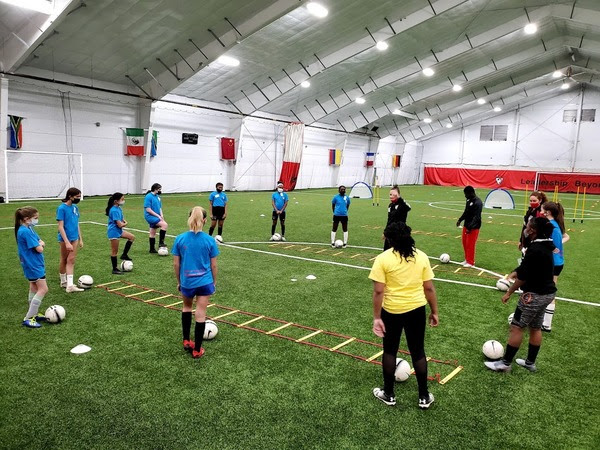 Calling all fierce female ballers!
Golazo! Girls goal is a program for female and female identifying players ages 10-14. Golazo! Girls strives to keep girls in the game by creating a space for middle-school girls to experience an exceptional playing environment staffed by coaches trained in best practices for supporting female & female-identifying players.
Details & Commitment:
Our clinics are 5-6 sessions featuring technical and tactical instruction with daily small-sided games.
Our clinics deliver a positive, high quality training experience that encourages participants to stay physically active and engaged in soccer. Participants will co-create a safe, supportive community that helps build essential life readiness skills such as communication, teamwork, confidence, leadership, and perseverance.
2022 One-Week Summer Session!
Dates: June 27th- July 1st
Time: 4:30-6:30 PM
Location: 4015 Main St. Philadelphia, PA 19127
Cost: $50 for 5 days (sliding scale payment options available)
Starfinder is a nonprofit organization and we want to ensure that every child and family has access to quality soccer programming regardless of financial ability. Starfinder has financial assistance options available for all our programming- please contact programs@starfinderfoundation.org with any questions.
Want to receive notifications about all our programming? Sign-up for our mailing list!