Adult Soccer Leagues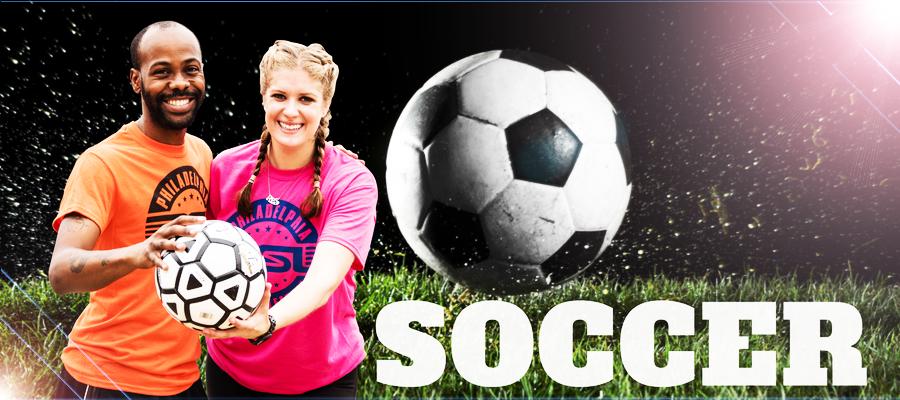 Sign up with a team of friends and co-workers, with a small group and be kept on the same team, or by yourself and be placed on a team with other free agents!
Registration cannot be held without payment.
Registration is subject to availability and league details including schedule and locations are subject to change.
Captains: All teammates are required to register as Team Players prior to the deadline to avoid a late fee.
Schedules are posted 3-5 days prior to the league's start date. Games not scheduled on League Blackout Dates.
League teams are responsible for paying referee fees prior to games. Visit our Ref Fee Policies Page for more info.
---
When registering for a League, Select- STARFINDER INDOOR TURF– (Manayunk / East Falls)
Men's Leagues
Women's Leagues
Co-ed Leagues
All Adult Soccer Leagues held at Starfinder, are run though Philadelphia Sports League (PSL)
---
Play It Forward.
Proceeds from adult soccer tournaments at Starfinder represent a critical contribution to our programs, which serve to transform the lives of Philadelphia youth from underserved communities. Play at Starfinder and become a part of inspiring real social change in our community, one kid at a time.