Dear Friends,
I am writing to let you know that Heidi Warren, our long-standing and much-beloved Executive Director, will be leaving Starfinder this Fall. She and her family will be relocating to Australia, her husband's home.
In over 15 years at Starfinder, and seven as Executive Director, Heidi has created an effective and dynamic organization built around a talented, committed staff that has helped thousands of Philadelphia youth enjoy the game of soccer and develop their ability to thrive off the field.  
Recently, Heidi drove a successful Capital Campaign that raised over $1 million that, among other things, has enabled Starfinder to replace its playing surface and increase its capacity to help Philadelphia's youth. Under Heidi's leadership, Starfinder's impact and model has been recognized around the world, including grants from FIFA, the UEFA Foundation for Children, the U.S. Soccer Foundation, the English Premier League, and the Major League Soccer Players Association.  And just this past May, Starfinder celebrated its biggest-ever graduating class of 25 high school seniors, nearly all of whom have locked in their post-secondary plans for the fall.
We are sorry to see Heidi depart and are grateful for her service. However, we are excited about Starfinder's future and the ongoing opportunity to spread soccer for social change to Philadelphia's young people living in underserved communities.  
Just Strategies will help lead a search for Starfinder's next Executive Director.  Please visit Starfinder's website for more information.
Sincerely,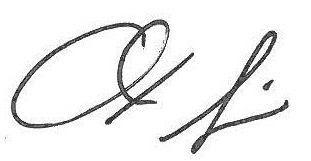 Alex Seldin
Board Chair
Starfinder Foundation