At Starfinder, we're committed to providing the highest quality programs for young people. Our work is research-informed and thoroughly evaluated. We collect data through surveys, report cards, fitness tests, and focus groups. The 2014-15 Senior Leader Program year was a huge success! Here's how our students performed in our three program "pillars".
Pillar 1: Health and Fitness
Weekly fitness trainings, soccer practices, and plenty of time to play helped our teens improve in their physical fitness, based on their PACER scores. Saraa improved her score more than 100%! And all of our Senior Leaders demonstrated hard work and commitment to good health.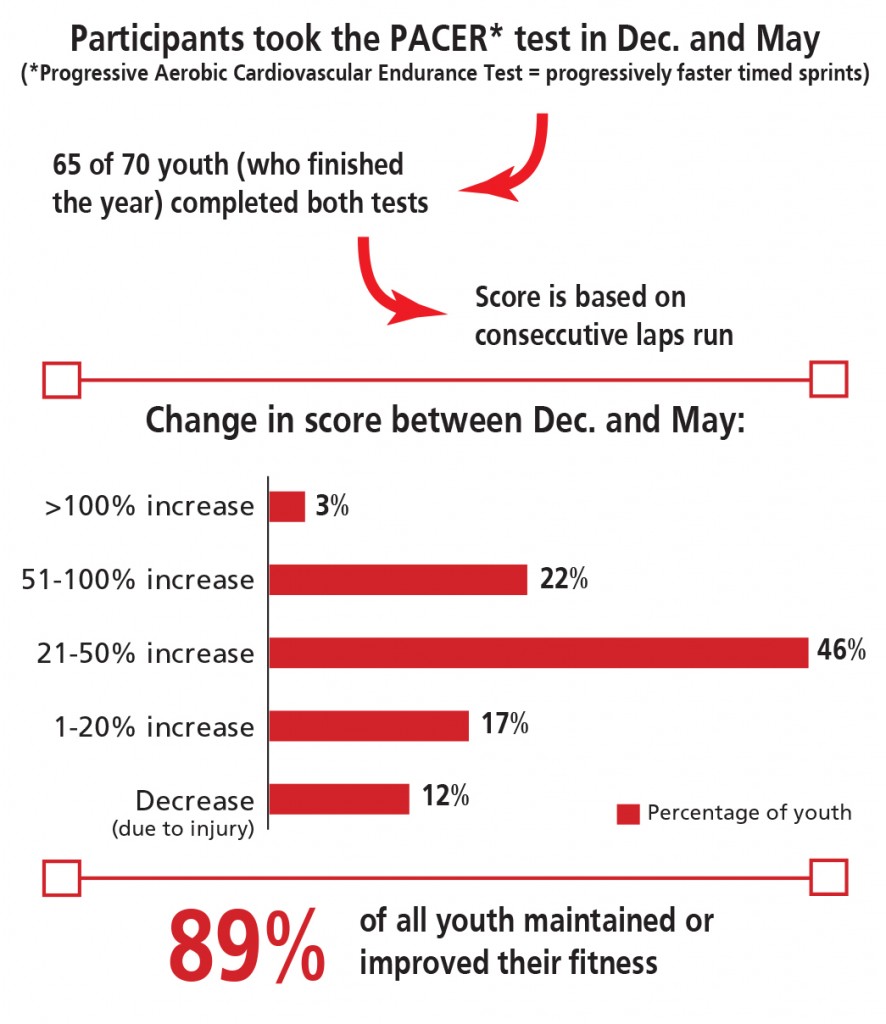 "[The coaches] help us be more determined and motivated. They push us beyond [what we think are] our limits, then we look back and see, 'oh man, look what we did.'" -participant
"It's been a great change. He used to just stay home and watch TV and play video games. Now he is more concerned about his health and personal hygiene and nutrition." -parent
Pillar 2: Academic Support
Research shows that on average, grades do not improve as students move through high school, which can impact graduation and success in college. To fight this trend, Starfinder supported Senior Leaders with one-on-one tutors, mentors and college exposure opportunities. One teen commented, "there's only one college counselor at my entire high school, so I wouldn't get this anywhere else." Senior Leaders motivated each other and worked toward their future goals.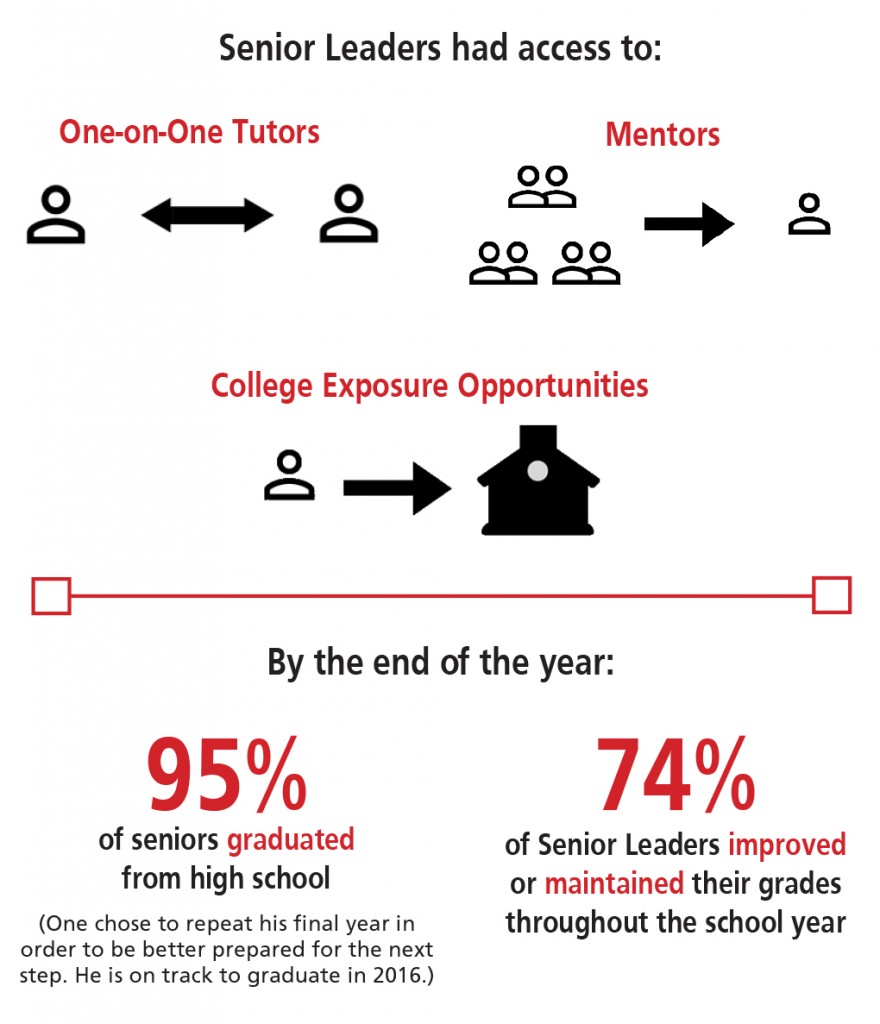 "There's only one college counselor at my entire high school, so I wouldn't get this anywhere else." – participant
There have been great changes in his academics. At Starfinder he can do his homework." – parent
Pillar 3: Leadership Development
Independent evaluators found that Starfinder participants develop in all five areas of Emotional Intelligence–the key components of effective leadership according to the Harvard Business Review:
Self-awareness

Self-regulation

Motivation

Empathy

Social skills
Participants developed skills to be leaders at Starfinder and in their own lives and communities.
In the words of 11th grader Alexis, "Starfinder has developed me not only as a soccer player, but also as a leader. As somebody that has a voice not only on the field, but also outside the field." Alexis has been a part of Starfinder for two years and was selected to travel to Sweden for the Gothia Cup in 2014.
"The most important thing is that he is working with a lot of different people from different cultures and backgrounds and it is important that he understands those difference for personal growth." – parent
"A lot of people think Starfinder is just a place to play soccer. It is so much more. It changes you." – participant
"Before, I would always get angry. But here, they help me calm down, teach me how not to get mad. Now I trust my teammates." – participant