Cocktails with a Kick! 2020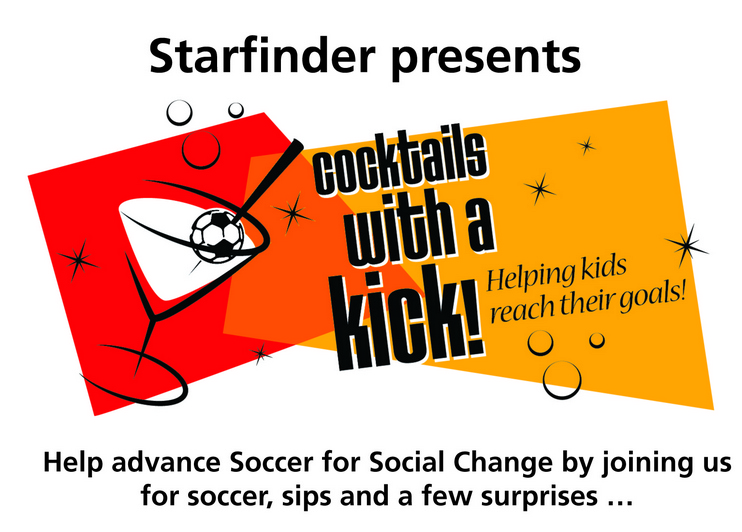 VIP Guest: 
Sébastien Le Toux, formerly of the Philadelphia Union and D.C. United
Master of Ceremonies: 
Sean Brace from Fox Sports Radio, The Gambler
Wednesday, February 26th, 2020
6:00 pm to 8:30 pm
at Starfinder in Manayunk, Philadelphia
"A lot of people think Starfinder is just a place to play soccer. It is so much more. It changes you." ~ Kyri (teen participant)
Cocktails with a Kick! is a unique opportunity for soccer lovers and non-soccer lovers alike!   
Be part of the only cocktail party on a soccer field in Philadelphia! Enjoy a festive atmosphere, sample tastings from Manayunk restaurants, and support soccer for social change.
Interested in sponsoring?
Click here
or contact Amber@starfinderfoundation.org or 267-251-5009 today!
---
Participating Restaurants
. . . .and more to come!


Hat Trick Sponsors
(as of 12.31.19)


Brace Sponsors
Goal Sponsors
Assist Sponsors