Cocktails with a Kick! 2020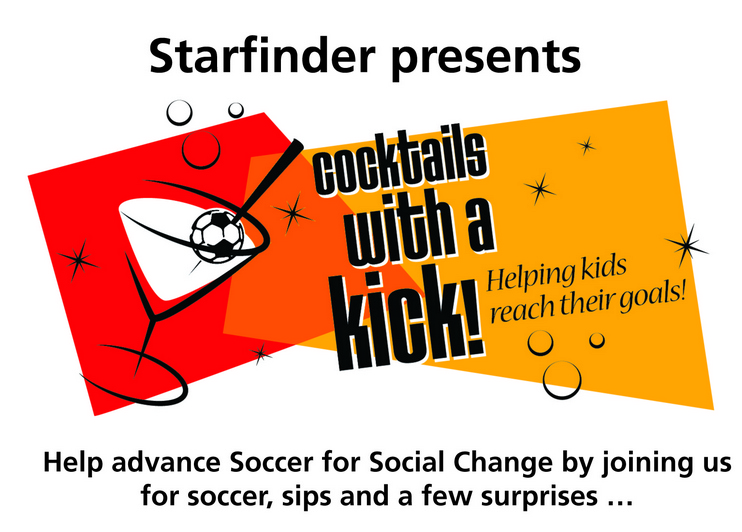 SAVE THE DATE
Wednesday, February 26th, 2020
at Starfinder in Manayunk, Philadelphia
"A lot of people think Starfinder is just a place to play soccer. It is so much more. It changes you." ~ Kyri (teen participant)
Cocktails with a Kick! is a unique opportunity for soccer lovers and non-soccer lovers alike!
Come together for the only cocktail party on a soccer field in Philadelphia, enjoy a festive atmosphere, sample tastings from Manayunk restaurants, and raise funds and awareness for Starfinder's mission of soccer for social change.
Interested in sponsoring? Click here
or contact Amber@starfinderfoundation.org or 267-251-5009 today!
---
Our 2019 event raised over $41,000 to support our kids and programs!
Special thanks to our VIP soccer players Starfinder's Alumni, Eli Storch, Kevin Kinkead, Matt Wallach, Zach Pfeffer, Jeremiah White, and Sebastien Le Toux who made our Legends game amazing to watch!
Click here to see pics of the 2019 event!
Thank You 2019 Sponsors!